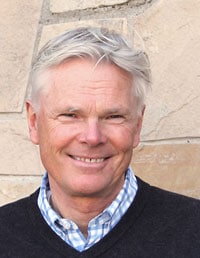 Thor Kallerud, President
Director of Research, Wasatch Advisors 
Mr. Kallerud joined Wasatch Advisors as the Director of Research in August of 2013 from Stifel Financial Corp., where he served as Managing Director in institutional sales. Prior to Stifel Financial, he and his partners founded Thomas Weisel Partners, which went public in 2006 and was acquired by Stifel in 2010. He started his financial career in 1995 at Montgomery Securities in San Francisco.
Mr. Kallerud earned an undergraduate degree in Engineering from the University of Utah. He also holds a Master's Degree in Engineering from the University of California, Berkeley.
Thor left his native Kongsberg, Norway in 1981 to study engineering, as well as alpine ski race at the University of Utah. From 1990 to 1995, Thor worked as the Men's Alpine Head Coach for the U.S. Ski Team serving in that role for the 1992 Albertville Olympics and 1994 Lillehammer Olympics. Thor is married to Barbie Patterson Kallerud, originally from Sun Valley, ID.  They have two children.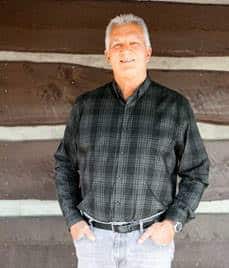 Walt Brett, Vice President & Secretary
Managing Partner, The Colony at White Pine
Walt Brett, is the managing partner of The Colony at White Pine Canyon. Walt grew up in Northern California and graduated from the University of Montana in 1976. After a stint in the NFL, he built a successful home building company in San Diego. Walt started coming to Park City 44 years ago and he became a full-time resident in 1998.
He is a life-long outdoor sports enthusiast, who enjoys giving back to the community and creating opportunities for the youth of the greater Park City area. Walt is excited to re-join the YSA board as an active member after a five-year hiatus. The continued growth and development of the YSA mission is something he is committed to sustaining.
Walt's wife, Jennie, grew up in Park City and was a ski racer when the 1st Jan's Winter Welcome was held 40 years ago. She remembers when Park City had no stoplights. The small town has changed, but the commitment to one another has remained. Together, they enjoy Park City's abundant outdoor life-style.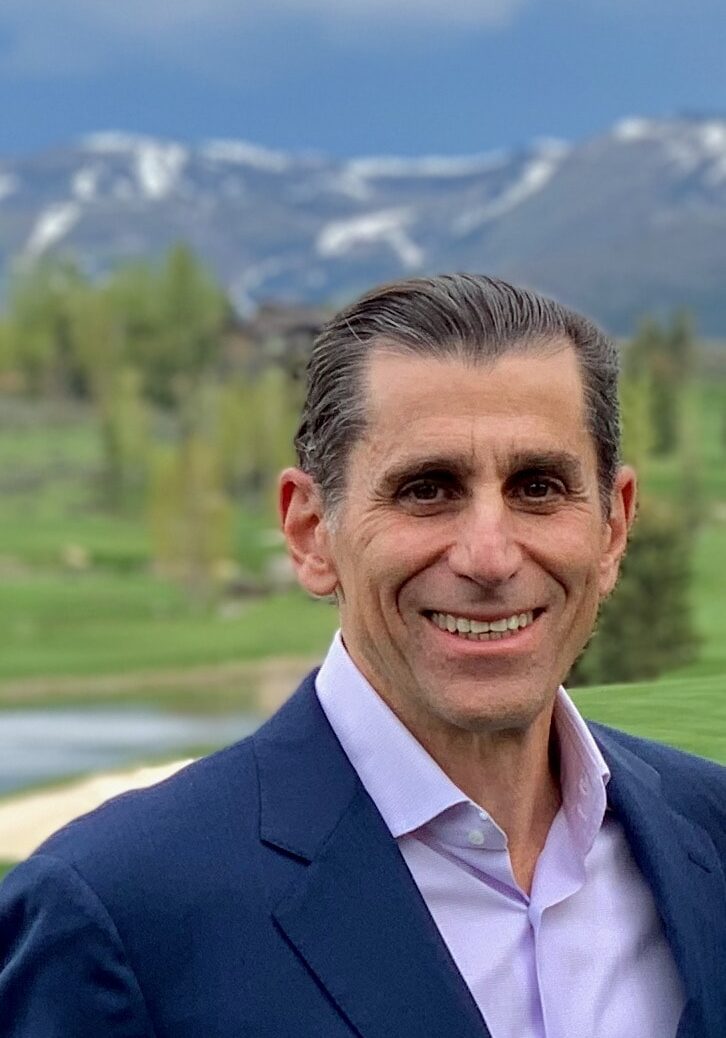 Brian Zipp, Treasurer
Managing Partner, Rhythmic Capital Management
Mr. Zipp's professional career spans more than 35 years in the financial services industry. He served in executive roles at several industry leading institutions in the private and public sectors, including Lehman Brothers, Ellington Management Group, and the U.S. Treasury Department. In 2009 he formed the asset management firm, Rhythmic Capital Management where he continues to focus on fixed income securities trading and direct investments in exponential business opportunities.
Mr. Zipp is a member of the Council of Foreign Relations and World President's Organization. He received his MBA from Harvard Business School, his Master's degree from Columbia University in International Economics and Finance, and his BA in Political Science at Tulane University.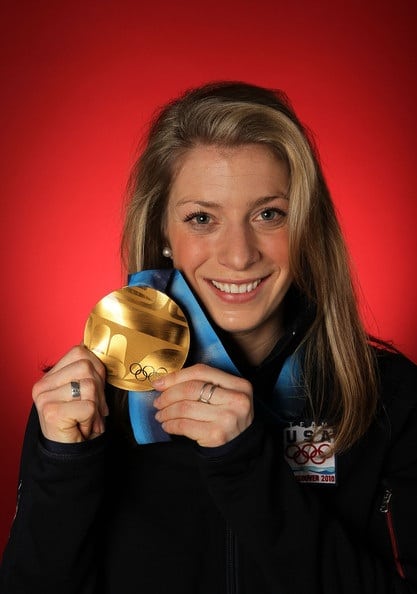 Hannah Kearney, At Large Executive Committee Member
Olympian
Hannah retired from mogul skiing in 2015 after competing in three Olympic Games and winning two Olympic medals. Upon retiring from athletics, Hannah relocated from Vermont to Park City and graduated from Westminster College with a degree in Marketing. Currently Hannah is the Freestyle Athlete Representative on the FIS Athletes' Commission, as well as a newly elected member of the FIS Council. She is also a certified personal trainer.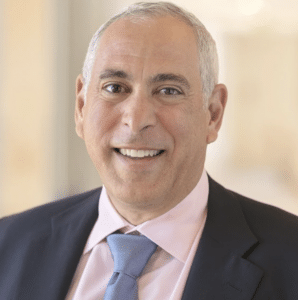 Alan Berro
Alan N. Berro is an equity portfolio manager at Capital Group. He also serves on the Portfolio Solutions Committee. He has 36 years of investment experience and has been with Capital Group for 31 years.  He holds an MBA from Harvard Business School and a bachelor's degree in economics from the University of California, Los Angeles graduating magna cum laude. He also holds the certified public accountant and Chartered Financial Analyst® designations and is a member of the Los Angeles Society of Financial Analysts.
Alan was a Board Member and Past Chairman of Inner-City Arts, He is currently on the National Board of the Posse Foundation, the Executive Committee and Board of the UCLA Jonsson Cancer Center Foundation, and the Board of UCLA Hillel.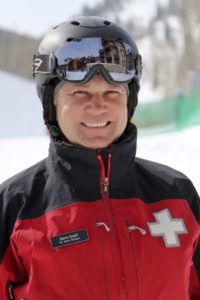 Steve Graff
Director of Mountain Operations Deer Valley
Steve Graff oversees all mountain activity in the summer and winter at Deer Valley Resort, including: chairlift operations, snowmaking, grooming, guest services, ski patrol, mountain venues and resort maintenance.
Graff joined the Deer Valley® team in 1993 as a ski/mountain bike patroller and within two years he became a ski patrol supervisor. Graff was appointed to Assistant Ski Patrol Manager in 1998 and in the summer of 1999 he began managing the summer mountain bike program. In 2000, Graff was promoted to Ski Patrol Manager. Prior to Deer Valley, Graff was employed at Snowbird Ski and Summer Resort from 1988 to 1994. He has been married to his wife Christa for 17 years and is the proud father of two daughters.
In addition to his many roles at Deer Valley, Graff served on the board of the Mountain Trails Foundation and as the Chief of Medical for many FIS Freestyle Ski World Cups at Deer Valley.
Kate Johnson
Director and Head of Global Sports & Entertainment Marketing Partnerships, Content and Media
Kate Johnson is Google's Director and Head of Global Sports & Entertainment Marketing Partnerships. It is the first role of its kind for Google where she is tasked with building and executing the company's strategic approach to sports and entertainment marketing partnerships across the company's many business verticals.
Formerly Vice President of Global Sponsorship Marketing at Visa, Kate oversaw Visa's global partnership portfolio, including the company's 30-year partnership with the IOC, FIFA and the NFL. Prior to joining Visa,
Kate worked in New York, Vancouver, and London building and executing sponsorship marketing platforms for a variety of clients as part of IMG's Global Consulting Group.
Adweek named Johnson as one of the '35 Most Powerful Women in Sport' in both 2022, and 2017. She won the 2017 Sports Business Journal '40 Under 40' Award, and the 2017 'Leaders Under 40' Award. Kate serves as an IOC Commission Member for Marketing and Digital Media, she serves on Gatorade's Women's Advisory Board, and is a Trustee to the Women's Sports Foundation. She is a powerful advocate for women's sports and the elevation of women across industry.
A former professional rower, Johnson competed at the 2004 Olympic Games in Athens, Greece where she and her teammates won a silver medal. She is a 2004 Olympic medalist, 2002 World Champion and former World
Record holder. A graduate of the University of Michigan, Johnson is a three-time first team All-American, and was inducted into the University of Michigan Hall of Honor in 2016. In 2021, Kate was diagnosed with metastatic breast cancer and is in active remission.
An inspired public speaker, Kate speaks enthusiastically about what we can become when we embrace some of life's toughest challenges and transitions as catalysts for growth and reinvention. She reminds audiences that resilience is a muscle (in all of us) which grows in the face of discomfort, uncertainty and adversity. Diving into lessons learned as an elite athlete, successful executive, and cancer survivor she brings both vulnerability and levity to her presentations and discussions.
A mother to two active boys Alex (13) and Brennan (5), and wife to an avid outdoorsman and physician Jason, Kate and her family split their time between the San Francisco Bay Area and Park City, Utah.
Kirsten Hanson
Associate Clinical Professor of Radiology (Retired)
Skiing played a significant role in Kirsten's family for generations.  Her father, a second generation Norwegian, grew up on a farm in Idaho, where his father made his first pair of skis.  Alf, Sverre, and Corey Engen, stayed at her grandfather's farm working for room and board in the 1930's and taught her father ski jumping and race techniques. Following family tradition, Kirsten strapped on skis at a young age and by four was quite proficient using the rope tow!
Kirsten joined the National Ski Patrol while in high school and later earned the Professional Ski Instructors of America's white badge.  She taught skiing in Sun Valley on school holidays, as well as at Arapahoe Basin on weekends while in college in Denver.  She even hosted a weekly TV show "Ski West" predominately centered on the Intermountain ski resorts in Idaho, Utah, Wyoming and Montana.  "Hot-dog" skiing was in its infancy in 1972 she competed in aerials, ballet and mogul events. She didn't pursue a career in skiing, but instead headed to medicine as a radiologist.  In addition to serving as managing partner of Washington Radiology Associates, a large practice with more than 300 employees, Kirstin taught on the faculty of George Washington University Medical School as an Associate Clinical Professor of Radiology.
Kirstin says, "Sports played a significant role in my family's life -- stressing excellence, teamwork, gratitude, respect, humility, communication and continuous improvement in everything you do.  My husband played football at Dartmouth College.  My daughter Erin, played rugby at Bryn Mawr College, winning a national title with her team.  My son, Ryan, was named the SEC's Hockey MVP when he was studying at Vanderbilt University. I see how sports at any level inspires children and empowers them with the tools to better their lives and those around them."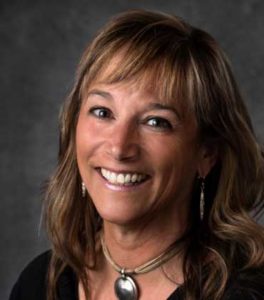 Caron Keim
Chief Financial Officer, JANS
Caron Keim moved to Park City in 1986 after graduating from Keene State College in New Hampshire where she Alpine Ski raced NCAA D1 for four years. The Alpine Team named Caron to the KSC Hall of Fame in 1984. She began her professional life with JANS in 1991 and continues her dedication as JANS CFO. Along with raising two young athletes in Park City, she served as Chairman of Intermountain Freestyle from 2005 – 2015, organized and acted as the Event Chairman for the 2013 and 2014 USSA Freestyle Junior Nationals, sat on the Youth Sports Alliance (YSA) Executive Board for 6 years, 5 years as Treasurer and one year as President. She received the YSA Spirit of Service Award and has co-chaired the JANS Winter Welcome for longer than she can remember. She is thrilled to be back on the YSA Board with an enthusiastic fervor!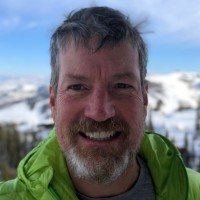 Tom Litle
 President and CEO, Litle & Co
Tom Litle works with entrepreneurs in financial, environmental, and technology industries as an advisor/investor.  Until it was sold, Tom served as President and CEO of Litle & Co., a leading provider of payment management services to companies that sell directly to consumers through catalog, e-commerce, and direct response television (DRTV) channels.  Prior to founding Litle & Co., he started and led Industry Ventures, a San Francisco investment firm, as well as, OrderTrust, the first large scale transaction processing network focused on end-to-end order management in support of direct and multi-channel merchants. Tom earned a BA in Art History from UC Berkeley and a BFA from the Rhode Island School of Design.
Tom says, "I appreciate YSA's efforts to provide opportunities for less privileged kids as well as high potential athletes. These play to my passions. Now that I call Park City home, I am hoping to better understand the forces that will shape the town's evolution over the next 20 years and to find ways I can contribute to that evolution with the goal of creating a culturally rich, ridiculously fun, inclusive, and diverse community."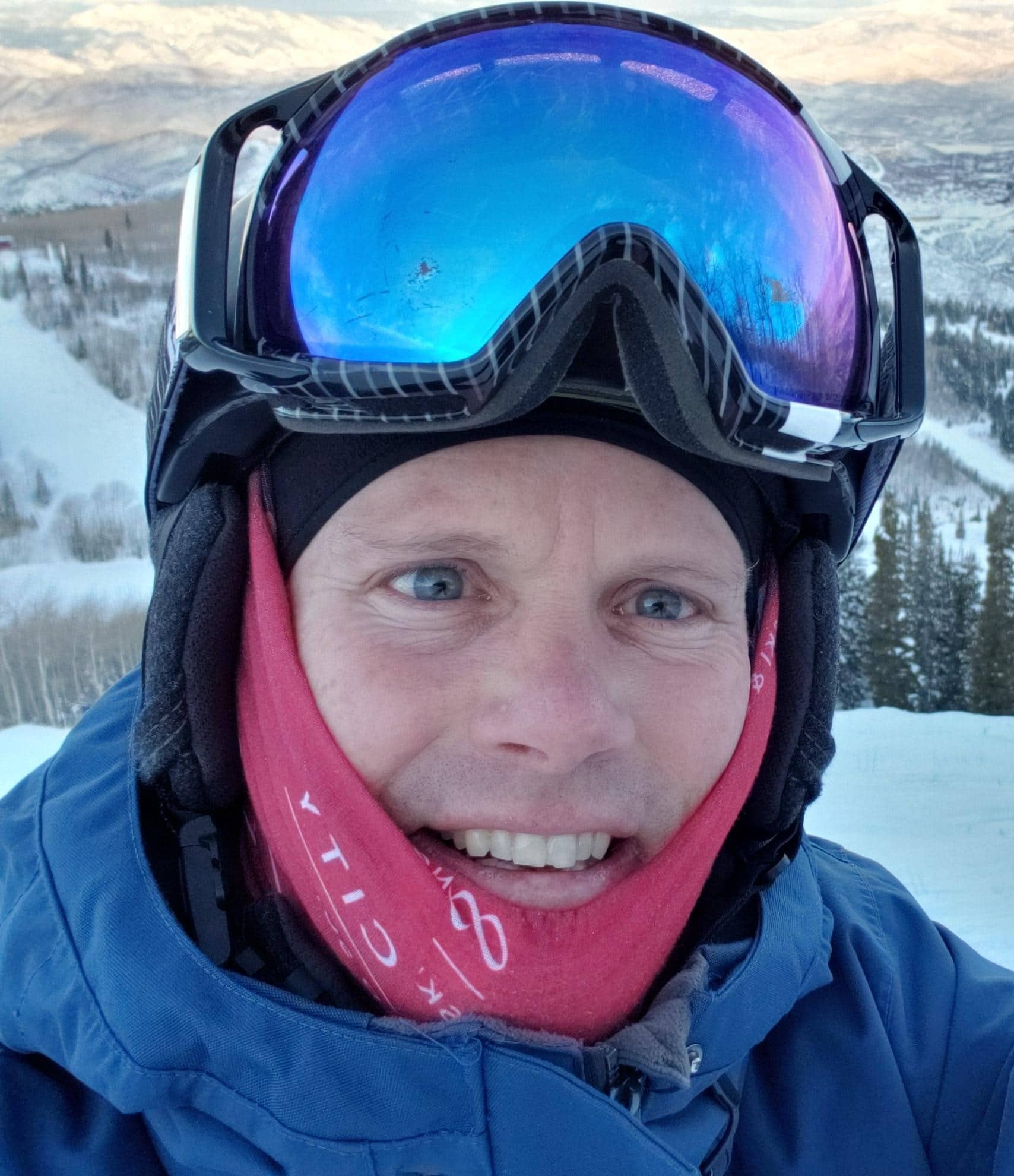 David Lundberg
Senior Director of Skier Services, Park City Mountain Resort
Dave Lundberg works as Senior Director of Skier Services at Park City Mountain and has worked in the ski business for more than 25 years.
Dave started teaching skiing in 1993 before moving to Park City Mountain as an instructor in 1997 where he has spent the majority of his career. Dave recently moved back to Park City Mountain after two years as the Director of Skier Services at Keystone Resort in Colorado. His passion lies in helping others enjoy sports and the mountain environment.
Most important to Dave is his wife Tara and their 5 kids, who enjoy anything that gets them outside and keeps them active.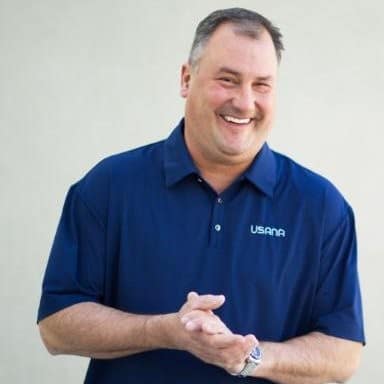 Dan Macuga
Chief Communications & Marketing Officer
Throughout his career, he has pursued a passion for the creation of an idea and implementing the tools necessary to bring it to market. This has involved positions in the fields of Communications, Sales & Marketing, Public Relations and Social Media. In his current position he has the very unique opportunity to be involved in the long term planning and strategy to grow his company through innovative products and marketing while focusing on growing our associate & customer base worldwide.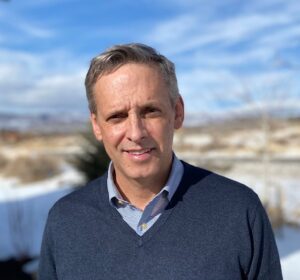 John Marsh
John is an accomplished senior business executive with a 25-year career with a Fortune 500 company whose experience, as a leader and operator, translates well to multiple industries and end-markets. Most recently, John led the $2.3 billion Activewear Division of Hanes Brands Inc. as Group President where he drove significant strategic change across international markets and across a diverse range of functional areas. He demonstrated the ability to increase sales and profitability, and he succeeded in brand-building on a global scale, growing the Champion brand 30-50% per year. 
He also brings public market knowledge having frequently presented his business vision and direction to investors, industry analysts, and his own Board of Directors. 
John is a partner with the Fenix Equity Group with an investment thesis ranging from consumer goods to sustainable industrial water delivery systems. 
John's board experience includes serving as Chairman of the board for Northern Feed and Bean, a plant-based protein company serving domestic and international markets. 
Additionally, he serves on the USA Track and Field Foundation board. John Worked with Tom Jackovic, USATF Foundation CEO, to build a relationship between Champion Athleticwear and the USA Track and Field Foundation several years ago; a relationship that continues today. 
John graduated in Economics from Brigham Young University and graduated with distinction from the Ross School of Business at the University of Michigan, Ann Arbor.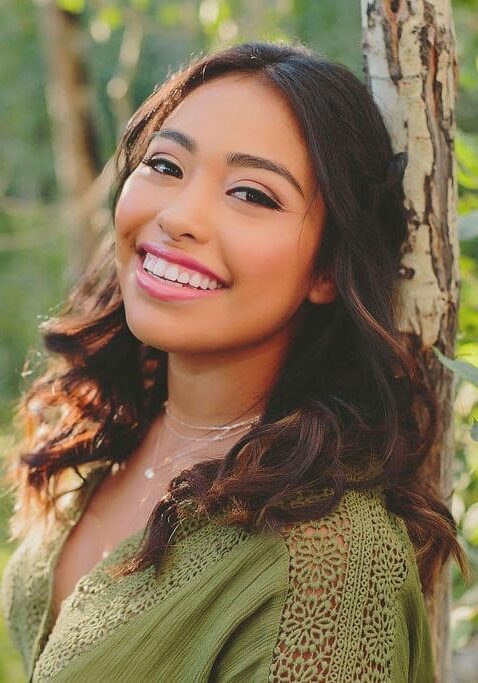 Sheccid Mejia Villanueva
Community Leader 
When the Youth Sports Alliance launched its Get Out & Play program more than a decade ago, Sheccid was one of the first students to sign up.  She participated Get out & Play skiing for throughout her elementary school years.
Fast forward and Sheccid is heading to the University of Utah in the fall on a full ride to the Business Scholars Program.  While wrapping up her final year of high school, she is juggling her internship with the Park City Community Foundation, work with the Women's Giving Grant Committee, leading the Park City High School Cheer squad as Captain, and serving as the student representative on the Park City School District Board.
Sheccid was a member of the cheer team for four years and is the first Latina to earn the captain roll. She also served on the student council for three years and as a crew leader in the Bright Futures club.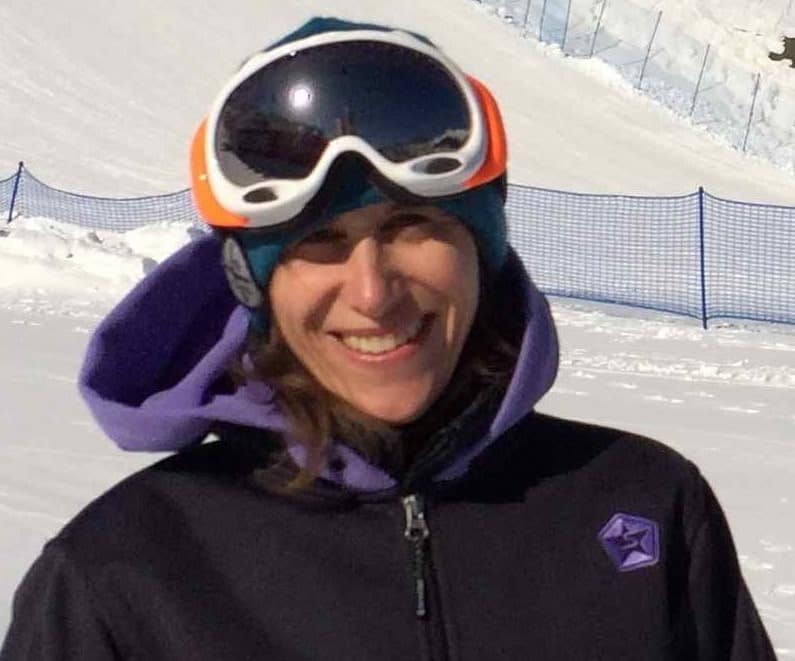 Phoebe Mills
Director of Guest Experience and Programs, Woodward Park City
Phoebe has been involved with high-level sports for 30 years -- first as a competitive gymnast and diver, then as a snowboard coach and judge, now as Director of Programs for Woodward located in Park City, UT.  In 1988, Phoebe earned a spot on the U.S. Olympic Gymnastics Team and won a bronze medal on the balance beam at the Summer Olympic Games in Seoul, South Korea.  Sixteen years later, Phoebe returned to the Olympic arena as judge for the halfpipe and slopestyle snowboarding events at the 2014 Winter Games in Sochi, Russia.
Phoebe began her career in the snow and action sports industries in 1996 as a coach at Okemo Mountain School in the winters and at Camp Woodward in the summers.  At Woodward, she developed the snowboard and ski programs by focusing on air awareness and cross training for these athletes. In 2008, Phoebe opened Woodward's first Mountain Center at Copper Mountain.  Phoebe then assisted with the opening and growth of Woodward Tahoe.  She continues her work with Woodward in Park City to develop its newest year round action sports and ski resort.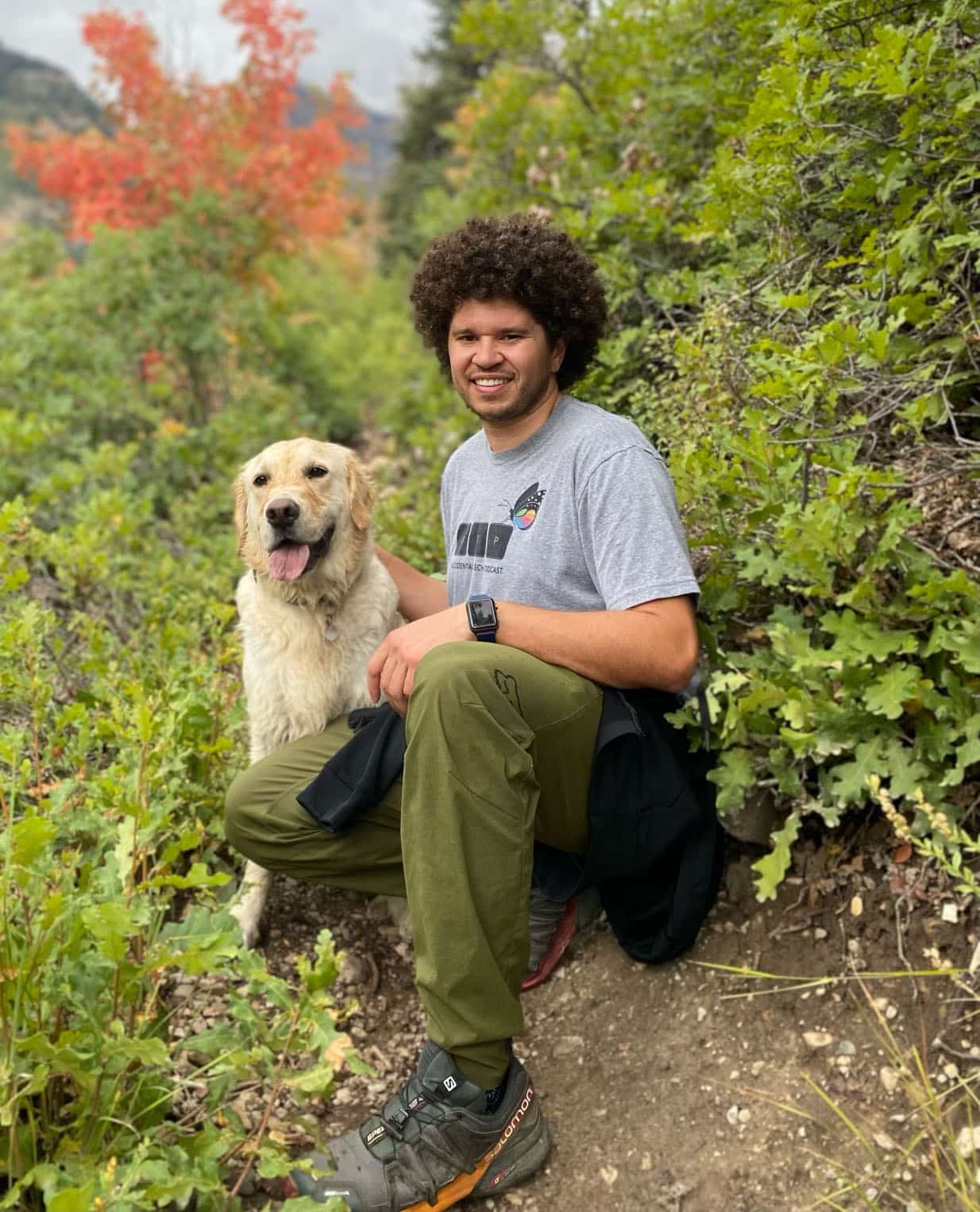 Justin Samuels
Fictiv – Senior Product Manager
Justin, raised in Minneapolis, started skiing at the age of 2 on the golf course about a mile from his house. Developing a passion for the sport shouldn't be a surprise considering his mom grew up as a ski racer and his dad was a ski rep. Since then, Justin has been deeply involved in the ski racing world, he was a National Brotherhood of Skiers Olympic Scholarship Fund athlete from 2000-2012, attended Rowmark from 2005-2008 and raced for Dartmouth College from 2008-2012. After graduating from Dartmouth with a degree in Mechanical Engineering Justin has worked for several hardware and software technology companies, including a stint at U.S. Ski & Snowboard where he continues to be a member of their Diversity Equity and Inclusion committee.
Justin is passionate about diversifying the outdoor community and helping the next generation gain confidence in life as part of finding their sense of place in sports and the outdoors. The opportunity to join YSA's Board of Directors fulfils a lifelong passion of making that possible.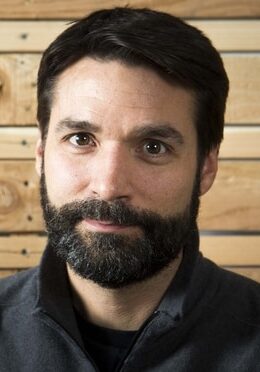 Jay Zynczak
Consultant
Jay originally came to Park City from New York City in 1991 where, much to the chagrin of his father, he spent 6 years as a ski bum, working multiple jobs around town for a ski pass and reveling in all the outdoors had to offer. He returned to Park City with his family in 2008 after convincing his wife that there was no better place to raise their three sons. Jay is a graduate of the University of Colorado and the University of San Francisco School of Law.
Jay has practiced law for the past 21 years, with an emphasis on intellectual property and corporate matters. He spent eight years in private practice at several San Francisco law firms where his focus was on patent and trademark litigation. Since returning to Utah, Jay has served as General Counsel for technology and outdoor/consumer products companies, most recently with Goal Zero.
While at Goal Zero Jay worked with the marketing department to manage relationships with the company's athlete ambassadors such as Alex Honnold, Renan Ozturk, and Chris Burkard. He also shepherded the company through its acquisition by NRG Energy, Inc., a Fortune 250 company. In addition to his legal work, Jay participated in Goal Zero's give-back missions, including Hurricane Harvey relief efforts, the annual MS150 ride from Houston to Austin, TX, and building gardens for the Green Urban Lunchbox in Salt Lake City.
Jay is currently advising in a full-time capacity. He has worked with several startups, advising them through early growth stages and sits on several non-profit boards including the Park City Film Series and the Jeremy Ranch Owners Association. Jay also licenses songs from his Mom's old band, The Free Design, for movies, commercial, and television.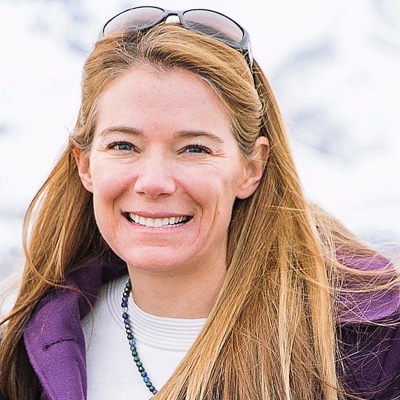 Emily Fisher
Ex Officio Member, YSA Executive Director
A native of Hanover, New Hampshire, Emily Fisher moved to Park City, Utah in 1998.  A graduate of Middlebury College, Emily was a four-year member and a two-time captain of Middlebury's Division I Nordic Ski Team.  After graduating Middlebury, Emily worked for the U.S. Ski Team from 1998-2007 as the Freestyle Program manager, serving as the Team Leader for Freestyle at the 2006 Winter Olympics.  In 2007, Emily became the Marketing Specialist and PR Manager for Dodge Ridge, a small ski resort in Northern California for 2 years before returning back to Park City for a job with Dr. Rosenberg in his ProHealth Lab.  In 2011, Emily's focus came back to her first love, athletics, via the Utah Olympic Legacy Foundation (UOLF). Over the past seven years, Emily has served in various roles for the UOLF, first as the Guest Services Manager at the Utah Olympic Park and then as the Senior Manager of Public Operations at Soldier Hollow.  Emily was a member of Park City Leadership class 19 and is the Vice President of the Board of Directors for the local non-profit PC READS, a dyslexia advocacy foundation.  As a forever-athlete and parent of a daughter and son who play sports, Emily is passionate about the mission of supporting youth sport activities in Summit and Wasatch counties.  She is excited to guide the YSA during the next phase of its growth.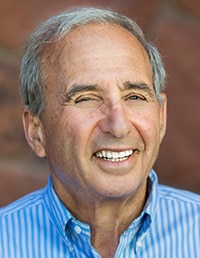 Richard Sheinberg
Advisory Board, Legal Counsel 
Principal, Utah Pacific Partners
Richard Sheinberg has resided in Summit County as a full time resident for almost fifteen years. He holds a JD and LLM from New York University School of Law. Since relocating to Utah, he has been involved in diverse real estate transactions which run the gamut from land entitlement, luxury home construction, commercial development and the rehabilitation as a luxury condominium residence of a 60,000 square foot former VA Hospital building located high in the Avenues historic district of Salt Lake City. Prior to moving to Utah, Mr. Sheinberg practiced transactional law as a partner at a New York law firm. He left the fulltime practice of law to become a senior executive in a world-wide cosmetics, fragrance and consumer products business. Mr. Sheinberg is a founding member of the Summit Land Conservancy. He is also a member of Board of the Summit Land Conservancy, a past Board Chair of the Kimball Art Center and of the Stratton Mountain School in Stratton Mountain Vermont. He and his wife Jill participate in numerous outdoor activities including hiking, skiing, bicycling and adventure travel.

Advisory Board
Trace Worthington, Past President
Bill Pidwell, Past Vice President
Greg Golding, Past Secretary
Geoff Buchheister Past President
Russ Coburn, Past President
Tom Eastwood, Past President
Mark J. Fischer
Jim Gaddis, Past President
Caron Keim, Past President
Becky Kearns
Michelle MacDonald O'Brien
Coleen Reardon
Shannon Bahrke Happe
Richard Scheinberg, Past Secretary
Aimee Preston, Past Executive Director
Past Board Members
Robbie Beck
Scott Dubois
Kathie Dullanty
Mark Eaton
Mike Goar
Rachel Macaree
Don Mealing
David G. Moore
Coleen Reardon
Sarah Tueting
Fred Vallejo
Jaime Pack
Tom Pettigrew
Bryan Knepper
Ron Jackenthal