Founded to foster the development of sports teams in Park City following the 2002 Olympic Games, the Youth Sports Alliance later broadened its mission to add youth after-school programming which serves as a pathway to winter sports clubs and competition and established the Stein Eriksen YSA Opportunity Endowment, a $2 million need-based scholarship endowment.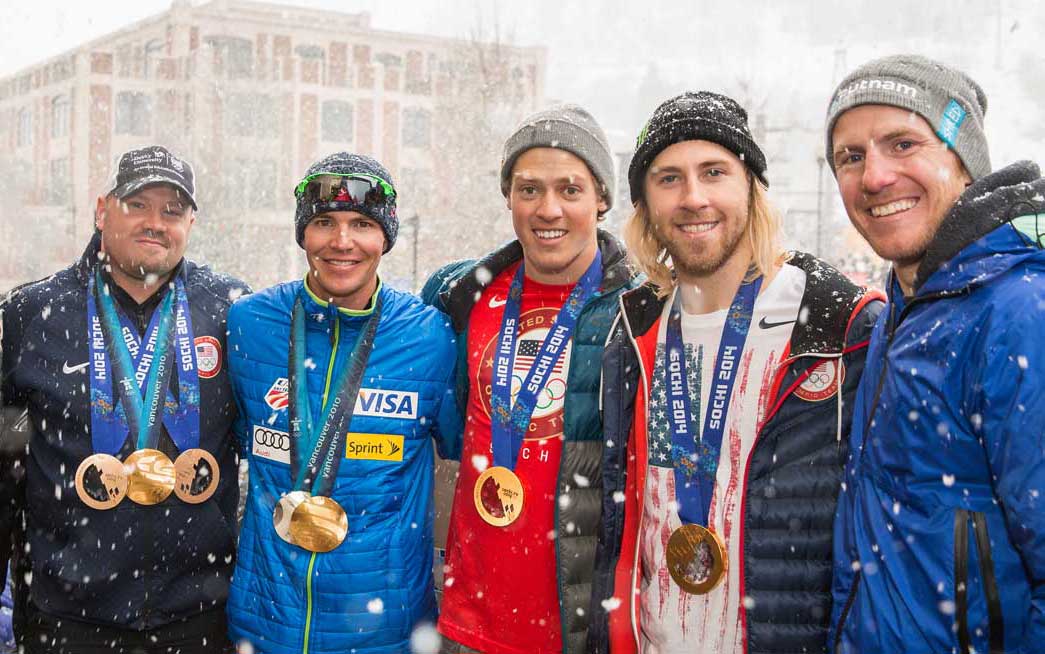 Above: Local athletes Steve Holcomb, Billy Demong, Joss Christensen, Sage Kotsenberg and Ted Ligety

Your Support Changes Lives
Annually, YSA organizes JANS Winter Welcome, the preeminent black-tie fundraising event held in Park City. The event raises more than $250,000 to financially support YSA's seven competitive sport teams.
Additionally, Stein Eriksen YSA Opportunity Endowment provides more than $115,000 in need-based scholarships each year to athletes to defray coaching, travel and equipment costs.
Teams and the YSA collaborate on media and additional funding opportunities.
All YSA memeber teams meet specific criteria including coach and business licensing, adherence to National Governing Body rules, maintaining healthy financial procedures and more.
Park City Television: Jan's Winter Welcome 2018
Alumni of YSA Teams named to 2017 Team USA
YSA Circle of Excellence Award Winners

named to 2017 Team USA
2017 Team USA Members

received need-based training funding from YSA
Get Out & Play Alumna named to

2017 Team USA
Several YSA Athletes compete for other countries including Great Britain, Hungary and Uganda