GO&P Wasatch Climbing, HIIT, Martial Arts Class at the FitStop 2022
November 28, 2022 @ 3:30 pm

-

4:30 pm

$20.00 – $60.00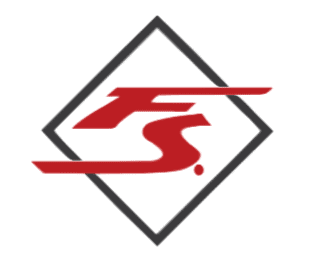 https://ysausa.org/get-out-play-and-activ8-partial-scholarship-application/Dates: Monday, November 28, December 5, 12, 19 from 3:30-4:30pm at the FitStop
The FitStop Youth ACTiV8 program is a wonderful program where kids will get to experience and learn a variety of activities. These activities will include mixed martial arts, indoor climbing, and indoor cycling. Children will rotate weekly between activities.
MMA (Martial Arts Self Defense) - The Progressive Defense Tactics instructional system is more than just physical self defense. It integrates the mind-body-spirit approach to personal protection. This approach to Personal protection gives participants an edge over others. Empowering youth and teenagers through defense classes will help them develop effective defensive strategies and gain confidence.
The Crag Climbing Wall - Kids will learn the basis of climbing techniques as well as learning how to safely climb in an indoor environment. Along with climbing, they will learn how to tie into harnesses and climb on rope, climbing technique, equipment, safety, problem solving, trust, teamwork, strength and endurance, along with so much more.
HIIT- high-intensity interval training of 3 (15min) rounds of varying exercises with a 5min break in between rounds. We will work on strengthing our body and mind, as well as learn how to encouraging ourselves and others keep working and achieving even when things seem hard. A skill needed in all aspects of life.
NEW! Partial Scholarship Availability.  We want to provide the opportunity for as many kids as possible to participate in our programs. If you earn less than $50,000 annually, please select a Scholarship ticket to complete your registration. If you earn more than $50,000 annually but less than $100,000 annually and the registration fee is a burden for your family, you may qualify for a partial scholarship. Please complete the Partial Scholarship Application linked here to help us understand your financial challenges. The information you choose to share with us is confidential and will be used only for purposes of determining your eligibility for a partial scholarship. You may be asked to provide documentation (i.e., paystubs, tax forms, or W-2s) to confirm your income and/or other financial information.
Week 1
Monday
Nov 28th
3:30-4:30pm
Week 2
Monday
Dec 5th
3:30-4:30pm
Week 3
Monday
Dec 12th
3:30-4:30pm
Week 4
Monday
Dec 19th
3:30-4:30pm
Related Events