Wasatch Elementary Schools – Learn to Ski/Snowboard Sponsored by Kodiak 2024
January 22, 2024 @ 3:00 pm

-

6:30 pm

$50.00 – $180.00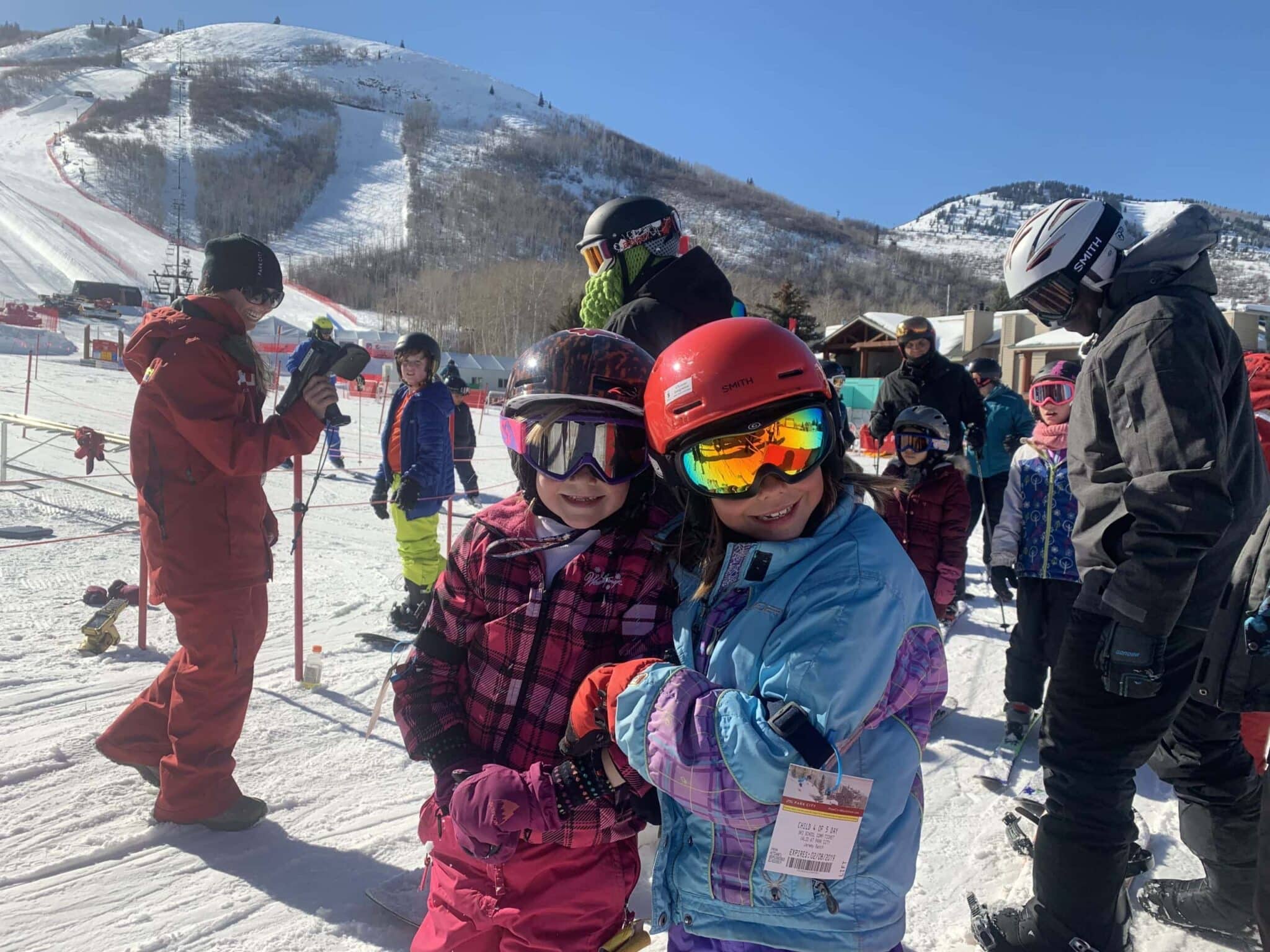 This program is sold out of standard tickets. Please contact Amanda (801-400-5044, amanda@ysausa.org) to be added to the waitlist.
This is a program for Wasatch elementary students (1st-5th graders) and is for complete beginners. If you did this program last year, please consider signing up for the Wasatch Ski/Snowboard Progression Program.
The Get Out & Play Alpine Skiing/Snowboarding programs give kids the opportunity to begin skiing and snowboarding alongside their peers. The program is based on our unique partnership with Park City Mountain and utilizes their talented ski instructors.
Dates: Monday, January 22, January 29, February 5, February 12
Time: Buses will arrive at 3:00pm with an aim to be at the mountain for 3:45pm and return at 6:30pm.
Program Fee:  $180 (includes transportation, lift ticket, and instruction. Equipment is not provided or covered under the program fee)
Required Equipment/Gear: skis/snowboard and boots, helmet, googles and proper snow clothing. **Gear is available for students on scholarship tickets**
Registration Deadline: Registration will close on November 30, 2023 at 11:30pm.
Parents/guardians will drop off their children at 3:00pm at the upper Wasatch UVU parking lot with their gear and in their snow clothes. Students then board a bus for transport to the ski hill where they will have a 2 hour ski or snowboard lesson with their instructor. Once the lesson is completed, students are transported back to the upper Wasatch UVU parking lot where parents can pick them up.
The entire program is parent supported and chaperoned, so please do your best to assist! To make this program happen affordably, we need parent volunteers. Volunteers for Coordinator will receive a sizable discount on one (1) child's registration. To volunteer as the coordinator please register your child under the coordinator ticket. Other volunteer positions include Bus Chaperones, please use this link to sign up for specific days to volunteer as a chaperone. Contact Amanda Sorensen at 801-400-5044 or amanda@ysausa.org with questions.
IMPORTANT NOTES
No refunds will be issued for bad weather, illness, or once the program has started.
Students must be present at the first lesson.
Equipment is not provided (except for scholarship tickets)
SCHOLARSHIPS: 
Regular scholarships are available for students with families earning less than $50,000 annually. Just select a Scholarship ticket below to complete the registration process for your child.
Partial Scholarships are now also available for families earning between $50,000 and $120,000 annually. To apply for a Partial Scholarship, please complete the application linked here to help us understand your financial challenges.
National Ability Center (NAC) Assistance: If your child will need assistance from the NAC, please contact Andrew Ball at andrewb@discovernac.org once you've completed registration.
Sibling Tickets: Sibling tickets are now available thanks to Kodiak sponsering the Get Out & Play and ACTIV8 programs. First purchase a full price ticket and then purchase sibling tickets for any siblings participating in this program. You will be required to include the name of the sibling who is the full priced ticket holder.
Week 1
Monday
Jan 22th
3:00-6:30pm
Week 2
Monday
Jan 29th
3:00-6:30pm
Week 3
Monday
Feb 5th
3:00-6:30pm
Week 4
Monday
Feb 12th
3:00-6:30pm
Related Events