Get Out & Play, UOP Nordic Jumping, Freestyle Skiing and Freestyle Snowboarding sponsored by Kodiak
January 5, 2024 @ 1:30 pm

-

3:00 pm

$50.00 – $180.00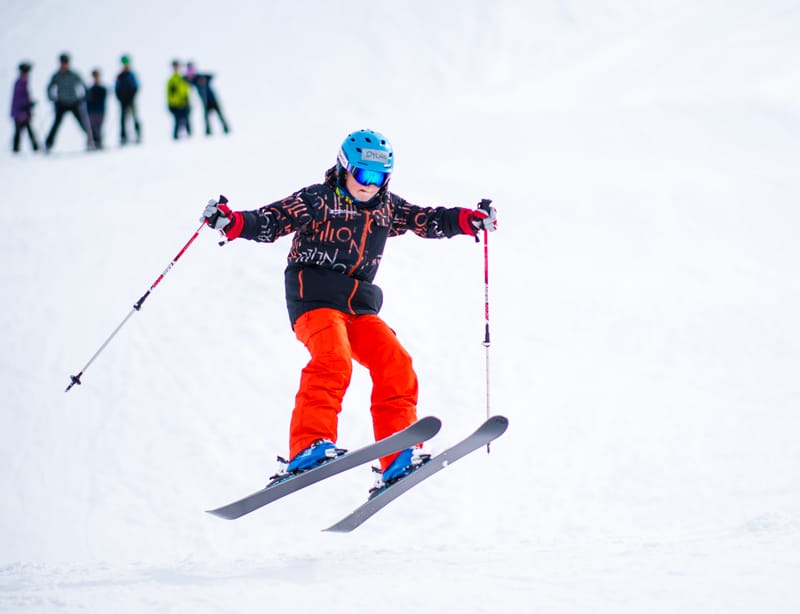 IMPORTANT! Skiers and snowboarders must be at a MINIMUM of an intermediate level to participate in this program (i.e., must be able to parallel ski on blue runs or above). Snowboarders must be able to link turns on intermediate runs.
This is an introductory course that takes place at the Utah Olympic Park (UOP) for students who are intermediate skiers and snowboarders and those looking to learn how to nordic jump. Snowboarders must be a true intermediate and able to make turns down a run similar to Payday at Park City Mountain. Students will be introduced to nordic jumping, freestyle skiing or freestyle snowboarding through instruction provided by Park City Ski and Snowboard (PCSS).
NEW! Intro to Nordic Combine: For students interested in learning about the sport of Nordic Combine (a combination of ski jumping & cross country skiing), please see the GOAP Cross Country session 1 registration for tickets. This ticket includes session 1 of Cross Country skiing and session 2 of UOP Nordic jumping and will register students for both programs. https://ysausa.org/event/get-out-play-cross-country-skiing-session-1-winter-2024/
"I found Nordic combined through the YSA and I'm so grateful for the Get Out and Play program for introducing me to my sport. Nordic combined hooked me because it was just so much fun. I got to launch myself off of ski jumps and then go cross country ski, run, and bike with all of my best friends. I love Nordic combined because of all the opportunities it gave me and it helped me become a very well-rounded athlete. I think it's a great opportunity for all athletes because it allows you to do so many activities as part of training and it helps you develop a very active lifestyle that keeps you healthy, motivated, and active."
-Jared Shumate, USA Nordic National Team Member, 2022 Winter Olympian
Dates: Fridays Jan 5, 12, 19 & 26; 1:30-3 pm
Program Fee: $180
The program fee includes transportation, UOP pass, and instruction.
Scholarships: 
Regular scholarships are available for students with families earning less than $50,000 annually. Just select a Scholarship ticket below to complete the registration process for your child.
Partial Scholarships are now also available for families earning between $50,000 and $120,000 annually. To apply for a Partial Scholarship, please complete the application linked here to help us understand your financial challenges.
UOP Waiver: Please complete the UOP waiver either during or after you've finished the registration process at the following link:  Utah Olympic Park Waiver. Your child will not be able to participate until the UOP waiver has been completed.
Volunteers: To make this program happen affordably, we need parent volunteers for a School Coordinator position and as bus chaperones. Volunteers for School Coordinator will receive a sizable discount on one (1) child's registration. Please contact Jana if you are interested in being a School Coordinator. Please click HERE for bus chaperone positions. Your help is greatly appreciated!
Registration Deadlines: Be sure to register early as prices will increase on Nov. 20 and registration will close on Nov. 30 at 11:30pm.
IMPORTANT NOTES
We will ski regardless of the weather and no refunds will be available for bad weather.
Transportation is provided.
Equipment is not provided.
Related Events